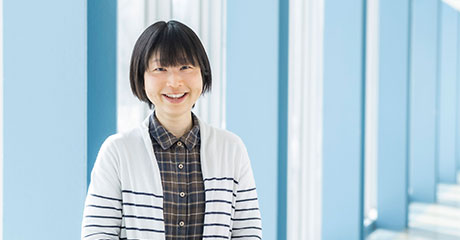 Career history
Fumi holds an M.A. in Archaeology from one of the universities in Tokyo, where she specialized in North American archaeology with a focus on ceramic analysis. She worked for another national university and a flagship funding agency before joining the HU URA station in July, 2020. She participates in an ongoing archaeological fieldwork in Oketo, Hokkaido, every summer. She is also interested in learning and practicing museum education as a form of science communication.
Her responsibilities as a URA at Hokkaido University
She provides pre-award support to Principal Investigators proposing for funding through KAKENHI and other international grants. She hopes to bring together her experiences and knowledge from her previous jobs to assist HU in enhancing its academic uniqueness and strength.
Personal statement
How I became a URA at Hokkaido University
She finds it appealing that URA positions at HU are designed to connect one's lifelong learning directly to the job. She also loves the beauty of the HU Sapporo campus and different colors of nature it brings as seasons progress.
Her responsibilities as a URA at Hokkaido University
Being bilingual in Japanese and English, she believes in courteous communication as a key to building healthy relationships and business success. With her expertise from her previous jobs, she is keen to collaborate both and equally with the administrative and faculty bodies to lubricate HU operations.
Interests, things I enjoy or that make life worthwhile, etc.
She has a genuine love of being outside and running long distances for long hours. Her physical strength comes in handy when in the field for archaeological digs. She also enjoys cross-country skiing in winter.