Role of the Research Development Section
The Research Development Section serves as the university's "research promotion hub": it is part of the Office for Enhancing Institutional Capacity and under the president's direct administration. The Research Development Section actively reflects the opinions the Council for Enhancing Institutional Capacity for the Next Generation, the president's advisory body, by working with the Creative Research Institution, the Front Office for Human Resource Education and Development, and the Institute for the Promotion of Business-Regional Collaboration.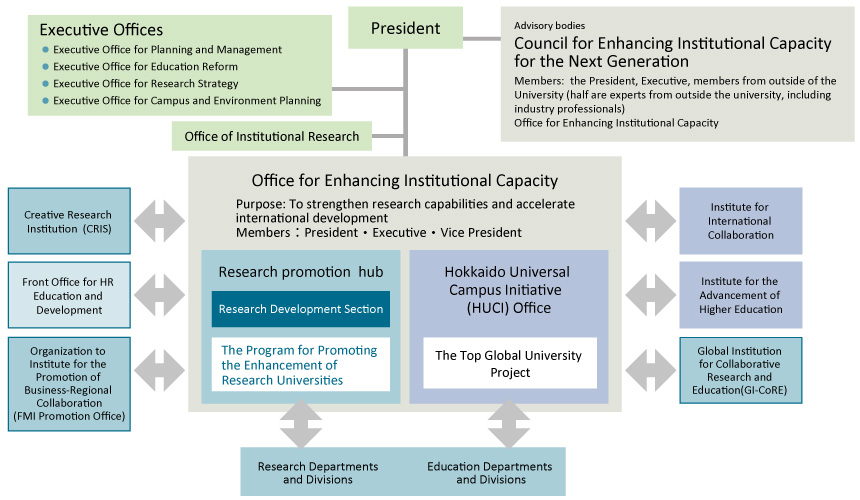 Responsibilities of Research Development Section members
Research Development Section members belong not only to the section, but also to multiple administrative organizations within the university. In the Arctic Research Center and Global Facility Center, for example, URAs play important roles as assistants to the directors or as deputy directors. Two URAs serve as assistants to the director of the Office of Institutional Research. Another URA is permanently positioned as the Faculty of Science's Director of the Executive Office for Research Strategy. By positioning section members in such key roles, the university effectively promotes operations using a flexible personnel structure to deploy URA with appropriate expertise to the positions in which they are most needed.