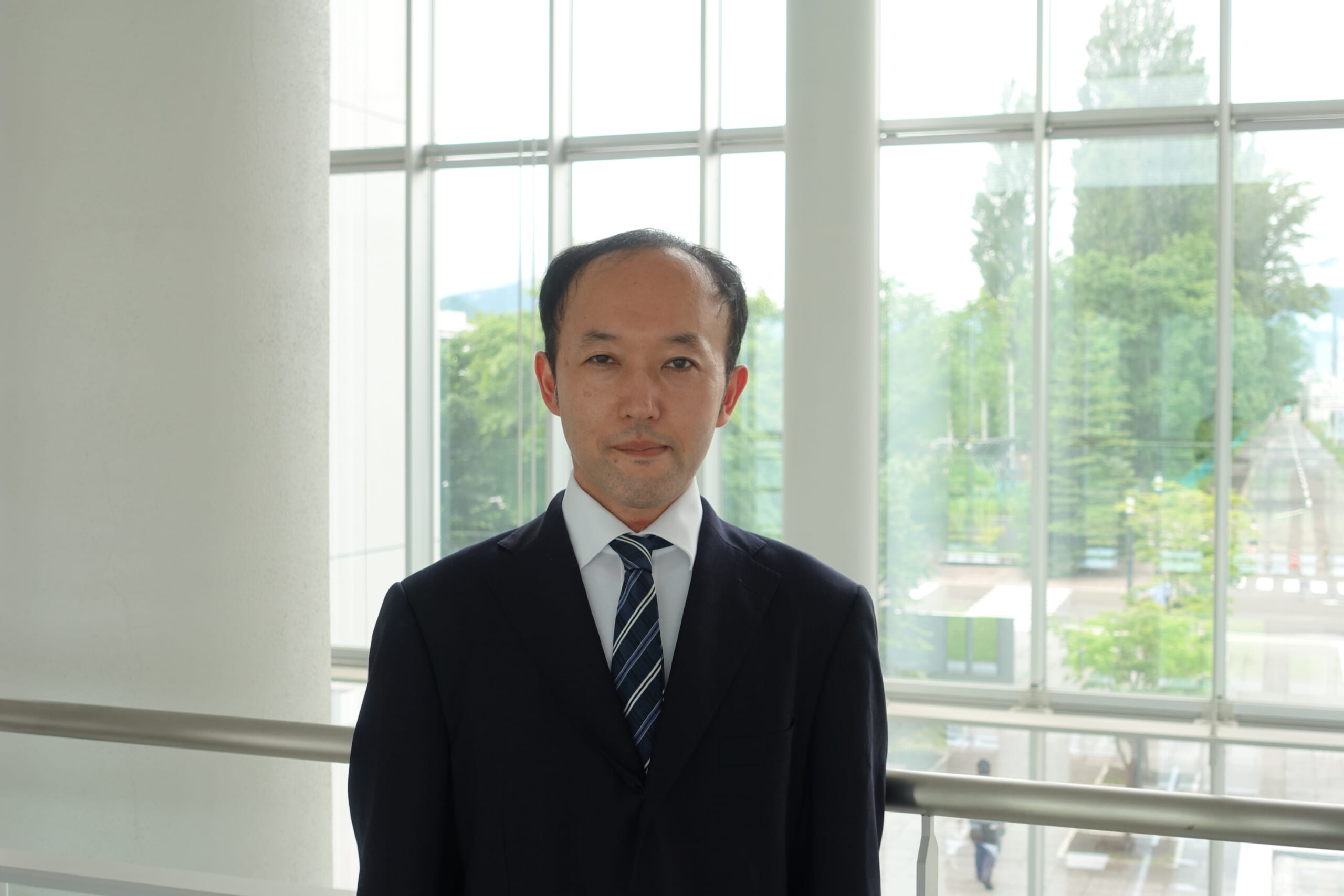 Career history
Dr. Nemoto completed the master's program in Environmental Sciences, University of Tsukuba, and received a doctoral degree from the Graduate School of Life and Environmental Sciences, University of Tsukuba. After this He worked at institutions such as the Environmental Business and Sustainability Education Venture, National Institute for Environmental Studies (Research Center for Socio-Environmental Systems), and the Graduate School of Engineering, Tohoku University (Department of Technology and Social Systems) before assuming my current position. His specialty is Environmental Science. Keywords: Sustainable use of Woody Biomass, Distributed/Local energy systems, Environmental Renovation Research impact assessment, behavior change, etc.
Responsibilities as a URA at Hokkaido University
CDP (Carbon Disclosure Project) responses in cooperation with Institute for the Advancement of Sustainability / external fund acquisition projects / planning and management of human resource development programs, etc.
Personal statement
How I became a URA at Hokkaido University
I was motivated by the vision of Hokkaido University, its efforts to contribute to society through research outcome, and the potential that I saw in the Hokkaido region.
What is good for me to get a URA-position at Hokkaido University
I can now see more concretely the educational and research activities of the university and the activities of the university organization, which has greatly broadened my perspective. There are many opportunities to learn from the diverse people involved.
Self-promotion (free description)
I love to travel and have been all over Japan. There are still many fields in Hokkaido that I do not know about, and I hope to explore them. It is very interesting to feel the connections and the differences between both the cities as well as the natural landscape of Hokkaido and Honshu.
My goal as a university management staff member
With major social transformations occurring at any given time, I hope to keep abreast of changes in the internal and external environment and continue to think about the role that the university is expected to play. While utilizing my own expertise, I would like to contribute to Hokkaido University, which is leading the way in solving social issues, with the aim of becoming a person who can create systems to move things forward based on quantitative analysis.