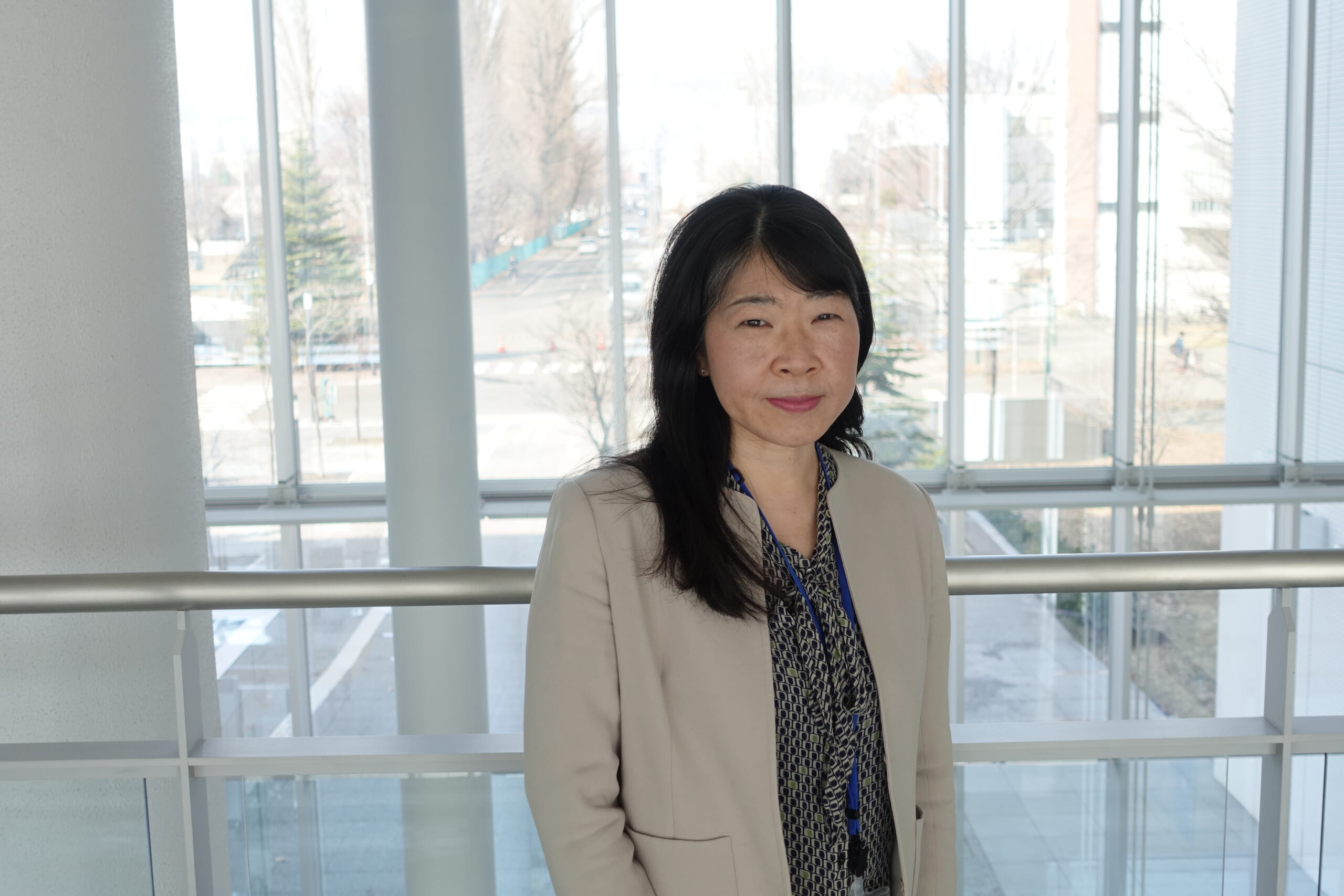 Career history
Ms. Ohe completed the doctoral course at the Graduate School of Social Engineering, University of Tsukuba, Japan without degree (Major: Urban and Regional Planning and Sciences). After working as a university faculty member, URA, and TLO technology transfer associate, etc., she has been in her current position since December 2022. She has been in charge of pre-award, post-award, industry-academia collaboration, technology transfer, etc. at several universities, and has served as a member of the evaluation and promotion committee of JST A-STEP Tryout program and the editorial committee of the JST Sangakukan Renkei Journal.
Responsibilities as a URA at Hokkaido University
She used to belong in the KAKENHI team of the External Funding Group. Now, she is in the University Collaboration Group. She is also in the teams of conducting institutional research (IR) analysis and operating the Hokudai Tech Garage.
Personal statement
How I became a URA at Hokkaido University
I applied for this position after seeing the open call and was hired. The tenure promotion system was the trigger for me to apply.
The aspects of being a URA at Hokkaido University that I have enjoyed
Working in a team, having the opportunity to learn and the chances to enjoy a variety of soft-serve ice cream made with rich local milk on a lush green campus.
Self-promotion (free description)
I have experienced a wide variety of work in the fields of research promotion and industry-academia collaboration, although in a broad and shallow sense. I would like to learn the new things at Hokkaido University and make an effort to provide support from a broad perspective.
My hobbies, things I am crazy about, sources of fulfillment in life, etc.
I enjoy Hokkaido every day. In winter, I was surprised at how cold it was, however walking on the powdery fresh snow is exciting, and in spring, the cherry blossoms and tulips bloom at the same time, giving it a different seasonal feel from that of the mainland. I also enjoy agricultural products and amazed at the variety of potatoes.