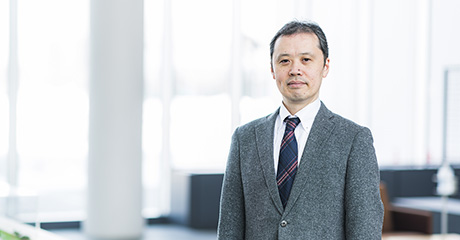 Career history
Dr. Kato received his PhD in biological science from the Graduate School of Biological Science, Nara Institute of Science and Technology. Prior to his current position, he worked on the NEDO project as part of the Graduate School of Medicine, Chiba University, at the RIKEN Brain Science Institute (RIKEN BSI) as a specially appointed assistant professor in the GCOE Program of Keio University and as a FIRST program researcher at the RIKEN BSI. He specializes in molecular biology and neuroethology.
Keywords: comprehensive gene expression analysis, language-related genes, vocal communications, Bengalese finch, common marmoset
Details: http://researchmap.jp/makatou07/
His responsibilities as a URA at Hokkaido University
He is active in the program for promoting the enhancement of research universities, the URA Post Establishment Study WG, the WISE Program (Doctoral Program for World-Leading Innovative & Smart Education), EDGE-NEXT, and the Doctoral Program for Data-Related InnoVation Experts (D-DRIVE). He also provides support for grant proposals, conducts research performance analyses, and serves as an assistant department manager.
Personal statement
My goal as a university administration and management professional
I aim to be a capable resource who can understand the university as a whole and manage the organization in a way that maximizes functions.