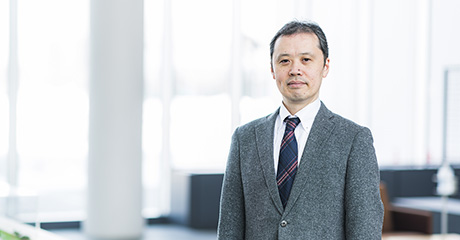 Career history
Dr. Kato completed a Ph.D. course without a degree (with research guidance approval ) at the Graduate School of Biological Science, Nara Institute of Science and Technology, and later received his Ph.D. in Biological Science. Prior to his current position, he had worked on a NEDO project; at the Graduate School of Medicine, Chiba University; at the RIKEN Brain Science Institute (RIKEN BSI); in the GCOE Program of Keio University; and in a FIRST program of the RIKEN BSI.
He specializes in molecular biology and neuroethology.
Keywords: comprehensive gene expression analysis, language-related genes, vocal communications, Bengalese finch, common marmoset
Details: http://researchmap.jp/makatou07/
Responsibilities as a URA at Hokkaido University
He is active in the Program for Promoting the Enhancement of Research Universities, the URA Post Establishment Study Working Group, the WISE Program (Doctoral Program for World-leading Innovative & Smart Education), DGE-NEXT, the Doctoral Program for Data-Related InnoVation Expert (D-DRIVE), and the Project for Promoting Public Utilization of Advanced Research Infrastructure (the Core Facility Construction Support Program). He also makes budget requests, analyzes scientific publications, assists with department management, operates Hokudai Tech Garage, and provides support for the acquisition of large-scale external funds (support for proofreading, mock hearings, and the preparation of grant proposal documentation) and for crowdfunding
Personal statement
How I became a URA at Hokkaido University
I became interested in the position when I saw how my senior from undergraduate days was thriving as a URA.
The aspects of being a URA at Hokkaido University that I have enjoyed
I can learn about various research projects and meet many faculty and administrative staff members, executive board members, and students. I am also glad that it is a tenure position.
Self-promotion (free description)
I am fortunate to have these opportunities to be involved in the application for and operation of various university-wide projects and to gain experience of being on loan to a department. Regardless of whether I have developed my abilities, I have accumulated experience at the frontline.
My goal as a university management staff member
I aim to understand the university as a whole and manage the organization in a way that maximizes its functions.