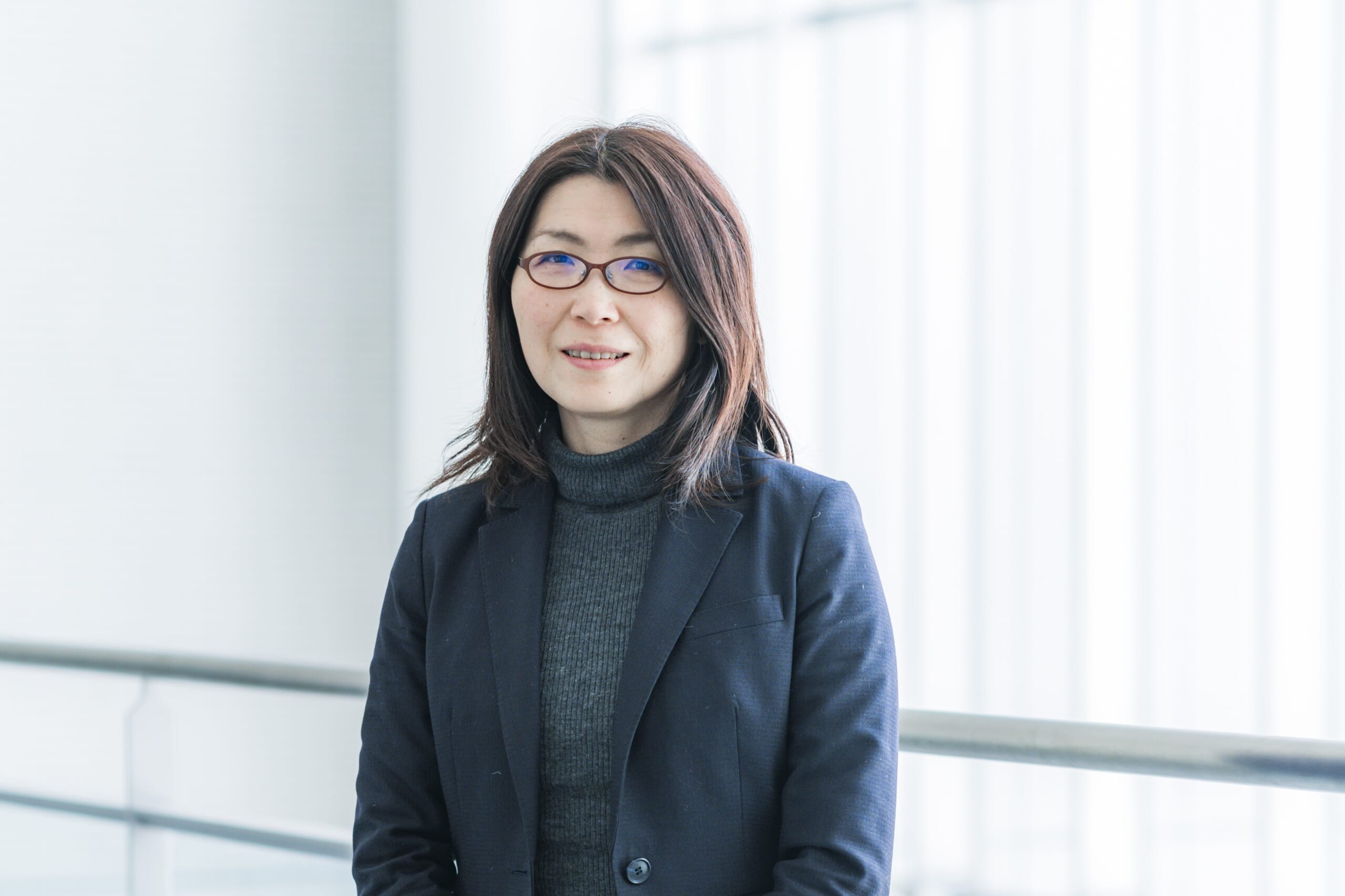 Etsuko Nakano
Vice Director
Career history
Ms. Nakano completed the doctoral course at the Graduate School of Law, Osaka City University. (She specialized in European political and diplomatic history—modern German political history). After working at companies in Germany and Japan, she took a position in charge of post-award management of research projects at Ryukoku University in Kyoto in 2011. In April 2015, she was appointed as a URA in the Hokkaido University Graduate School of Humanities and Human Science and in October 2018 at the Research Development Section (URA Station).
Responsibilities as a URA at Hokkaido University
During her years as a URA in the Graduate School of Humanities and Human Science, she was responsible for securing research funding—especially Grants-in-Aid for Scientific Research (Kaken-hi)—and she continued to be in charge of research funding at the Research Development Section, where she not only worked to provide tailored support for each researcher's aspirations, but also contributed to the planning and building of all-encompassing university-level support systems with the administrative department. She is now in charge of various tasks as a senior research manager, and is specifically involved in collaborative projects concerning SDGs-related public relations and ESG evaluation with the Institute for the Advancement of Sustainability, Hokkaido University. She also works for research promotion on Social Science and Humanities (SSH) through the SSH-URA network among Japanese universities and aims to contribute to the promotion of inter/trans-disciplinary research as well as university-industry collaboration.
Self-Introduction
How I became a URA at Hokkaido University
While working in my previous position in Kyoto, I saw a call for a URA at the Graduate School of Humanities and Human Science, Hokkaido University. Humanities URAs are rarely recruited. While I wanted to apply, I was hesitant about moving to an unfamiliar region. When I consulted with my boss, the director of the research center, he simply said, "If you don't apply, nothing will happen." I decided to apply, and, to my surprise, I was selected. Thinking it must have been fate, I left Kyoto for Sapporo.
What is good for me to get a URA-position at Hokkaido University
Hokkaido University has a huge campus in Sapporo, which is full of nature. I enjoy it while commuting to work and going to other departments on the campus.
What I want to contribute to as a URA at Hokkaido University
As I always think that Hokkaido, the largest prefecture in Japan and the location of Hokkaido University, has great potential, I would like to contribute to the advancement not only of Hokkaido University, but also of Hokkaido on the whole as a URA at Hokkaido University.
Free Description
I lived in Germany for about seven years as a graduate student and then for private reasons. That was more than 10 years ago. As you know, Germany is very famous for beer and I remember enjoying draft beer at brewery-owned restaurants there. Now I enjoy trying different craft beers to find my favorites.